EdChoice has been polling the public about K-12 education for over a decade. In early 2020, EdChoice started polling parents monthly, learning more about their concerns and decisions during the pandemic.
We spoke with Paul DiPerna, vice president of research and innovation, to glean what lessons EdChoice has learned thus far from its efforts.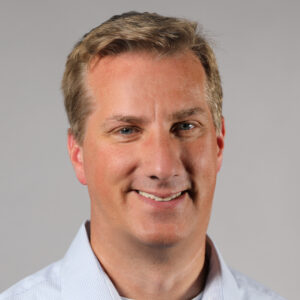 CKI: You've been polling parents throughout 2020 and 2021. What has surprised you thus far?
DiPerna: Surprisingly, a high proportion of parents say their children are doing "very well" in terms of academic learning or social-emotional development. That fascinates me. I think it could signal the resilience of children and families, something we may have underestimated in public debates and media narratives.
Hybrid schooling is also likely here to stay. We have asked parents, "After the pandemic, if given the option, to what extent would you prefer schooling to be scheduled each week at home with a parent or tutor to provide the best education for your child?" A majority of parents — 67 percent in our last survey — indicated they would like to have at least one day of schooling at home. More than two-fifths said they would like to have at least three days of schooling at home.
If I could travel back in time 18 months and describe this level of hybrid schooling interest to folks, they would think I'm crazy and return me to the year 2296!
About one-fifth of parents say they are participating in a pod in any given month this school year. Another 20-25 percent express interest in joining pods. About 20 percent say they have a child seeing a tutor. Another 20-30 percent say they are seeking or are likely to seek a tutor in the future.
As of April, parents on average said they were willing to pay $280 per month for tutoring for one child. That dollar figure on average was more than double for learning pods — nearly $600 per month for one child. We see variation based on household income and other demographics, but I think most people would be surprised by what parents are willing to pay.
CKI: What are families looking for in their child's education right now?
DiPerna: Parents want more options, personalization, and socialization for their children. There is no "one-size-fits-all" for schooling. Parents have diverse school type preferences. A large majority indicate they want their schools and districts to offer both in-person and remote schooling options.
Support for education savings accounts (ESAs) is very high — in the 70s, even low 80s among certain demographics.
Parents want more personalization and socialization via learning pods and hybrid schooling. The demand for tutoring signals the needs for more 1:1 attention to child-specific academic needs.
CKI: What disconnects (if any) have you observed between the education families want and the education they are provided?
DiPerna: We ask parents monthly, "If given the option, what type of school would you select in order to obtain the best education for your child?" About 10 percent of parents say they would like to homeschool. Close to 10 percent say they would choose a public charter school. Another 35-40 percent of parents would like to send their child(ren) to private school. And finally, about 40-45 percent say they would prefer a public district school. Those numbers are way out of whack compared to actual school enrollment patterns.
CKI: What has changed most about how people view education since the onset of the pandemic?
DiPerna: Views have ebbed and flowed throughout the pandemic. We ask about support/opposition for public policies like education savings accounts (ESAs), school vouchers, and charter schools. Overall support has increased for those policies by six points, seven points, and three points, respectively, since January 2020. We've also seen some big swings in the favorability of traditional homeschooling. Overall positive views are up nine points since March 2020.
In April 2020 there was a "rally around the school" spike — more parents said K-12 was headed in the right direction. And then there was a long decline until a bump upward last October. Then further decline until January. Since then, positive sentiment has been increasing again.
CKI: Do educators and families see eye-to-eye on education? How do they differ?
DiPerna: Believe it or not, teachers and parents share similar views on a lot of questions. Both groups express overall support for education savings accounts (ESAs) at very similar levels.
Educators are much more likely than parents and the general public to say that COVID-19 has been "very disruptive" in their lives. As recently as March, nearly 6 out of 10 teachers gave that response regarding their own school.
Teachers are much less optimistic about their students' academic learning and social-emotional development, compared to how parents feel along same indicators for their own children. Generally, teachers are half as likely as parents to report a strong positive view.
Standardized testing is another topic of disagreement. Teachers are much more likely than parents to say the amount of testing is "too high." ln March, there was a 24-point gap between the two groups on that response. That is a huge difference.