For third grader Raina Chamblee, school didn't always produce smiles like the one you see in the photo above.
A diagnosis of ADHD led to behavioral issues like drowsiness. Her peers teased her, and teachers weren't taking the time to connect more deeply with Raina's challenges.
Once, a teacher lashed out at her directly, reports The 74, an education news site.
"I colored a pink polar bear and then one of my teachers crumbled it up and threw it in the garbage," Raina told The 74.
But the switch to a an alternative model of education called microschools has made a world of difference in Raina's life.
"New teachers 'push' and 'help,'" she told The 74.
What Raina is describing is a method of engagement called "connect-redirect." That's where teachers seek first to understand the disengaged or struggling learner and then use that perspective — and empathy — to move the child toward their learning goal. This individualized and sometimes time-intensive process is made possible through the microschool approach.
Described by some as a "modern day one-room school," microschools serve a small number of learners sometimes with students from multiple grade levels in one class.
The microschool Raina attends is part of the Black Mothers Forum network, which has received funding from VELA Education Fund, a grant-making organization that is supported by Stand Together Trust and funds everyday entrepreneurs who are boldly reimagining education.
Black Mothers Forum also recently received a $3.5 million grant from Arizona Gov. Doug Ducey to fund an expansion plan to create 50 microschools "centered around meeting the needs of children from minority communities and their families."
The foundation of a microschool is a personalized approach to education wherein the teacher, more often called a "guide," creates a dynamic between the adult and child that allows for the child to self-direct their learning and the adult to assist the child when issues like motivation, distractions, or other behavior or academic issues interfere with progress.
The setting may be as diverse as the students each microschool reaches. And that diversity is another ingredient to their success.
Pluralism in education
La Luz Education, a VELA grantee, is a mobile middle school in that its students don't meet in classrooms or a school building. Instead, its thirteen students learn through interactive experiences, called intensives, which typically involve visits to various places in Denver that could last from one to six weeks.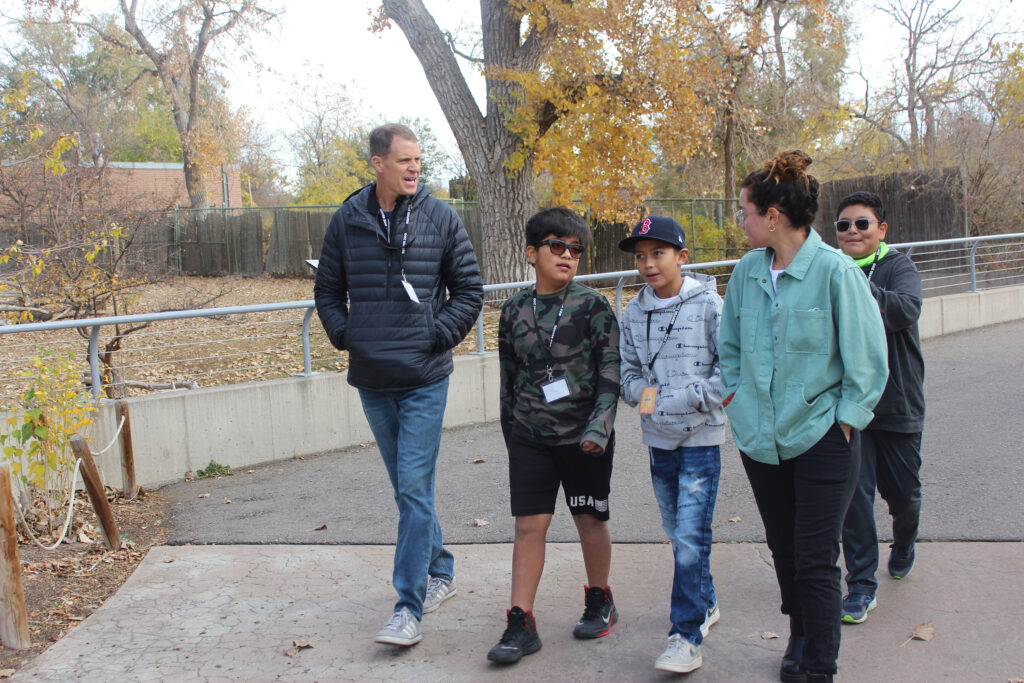 "Students learn best by doing," founder Kyla Gamba, a former public-school principal, told VELA. "The traditional middle school setup and curriculum is lacking so much of what this age group needs. I wanted to create something better, something that gave kids a safe and engaging learning experience outside of the classroom."
Safety as a prerequisite for engagement is also a focus for Humboldt Park Montessori, a microschool on the west side of Chicago. Humboldt Park serves 54 students ages three to 12. A certain number of enrolled spots are reserved only for students from low-income families who wouldn't otherwise be able to afford a private education — made possible in part by a VELA microgrant.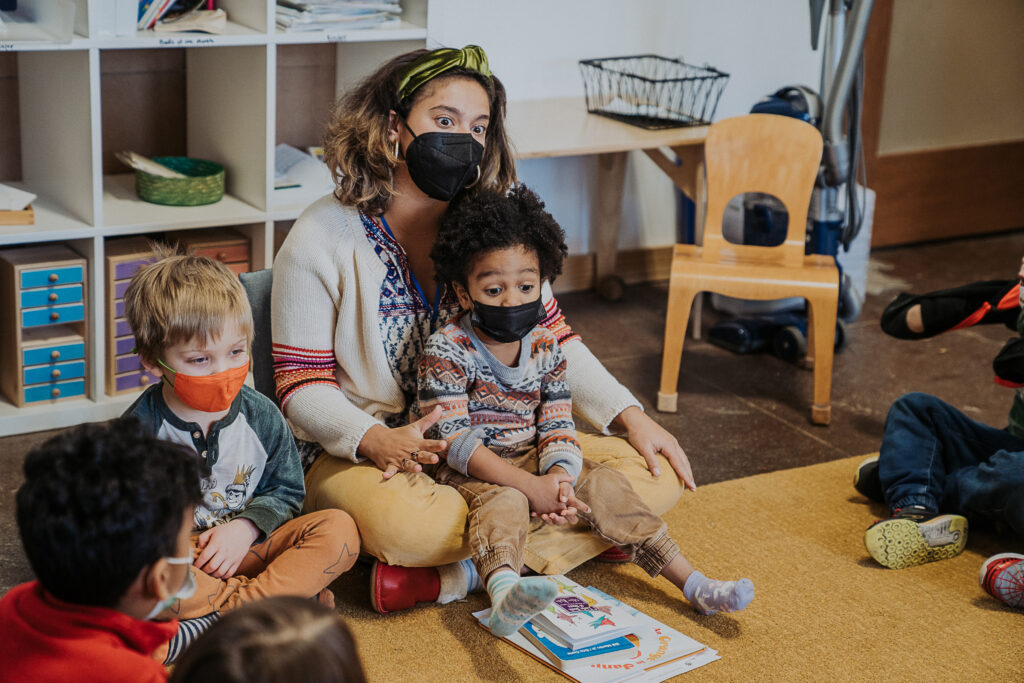 "Our trauma-informed practices support children and families by seeking out the root causes of behavior rather than responding punitively," founder Kristen Ediger told VELA.
When a behavior is truly understood, it's much easier to redirect the child back toward the project or concept at hand.
Unlocking the unique potential of every student
Simply put, microschooling is a movement built around the individual potential and needs of each child.
Setting apart the fact that these schools are intentionally small in size, it's clear that not every microschool would be effective for every student. And that's the point.
What works for one student's learning isn't going to work for another's. What is important, though, is that this model of education is working.
Take, for example, Southern Nevada Urban Micro Academy (SNUMA).
SNUMA is a unique public-private school collaboration in the United States, founded by City Councilwoman Pamela Goynes-Brown and the education nonprofit Nevada Action for School Options, with funding from VELA and the City of North Las Vegas. The school opened at the beginning of the 2020-21 academic year for grades 1-8 to serve students who were particularly at risk of falling behind due to the challenges created by remote learning.
Three-fourths of the students who attended SNUMA were at least two grade levels behind subject mastery when the 2020-2021 school year started. By the end of that school year, 100 percent achieved one-year's academic growth in English and 87 percent achieved a full two-years' growth. In math, 92 percent achieved one-year's and 35 percent achieved two-years' academic growth.
The reason for such remarkable academic progress? The small class sizes are part of it, according this case study of SNUMA. Additionally, the SNUMA model invited students to self-direct their learning, allowing them to focus on mastery of one concept before moving onto the next.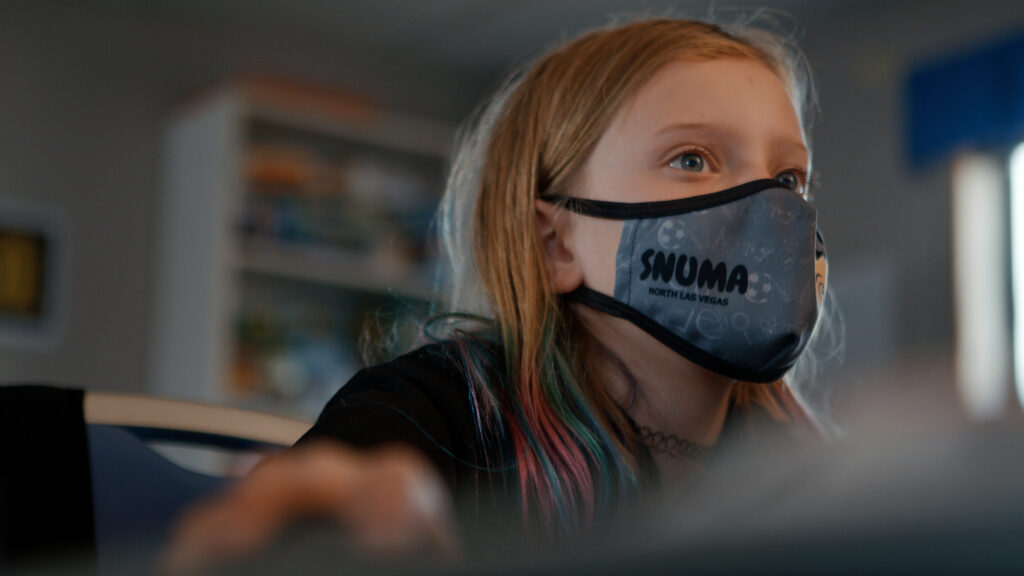 SNUMA started with 50 students in Fall 2020 and doubled its enrollment to 100 in the spring 2021 semester. All of those students who joined in the spring achieved a full year of academic growth in English, and more than half of those students did the same in math.
That's the incredible power of individualized education — tailored to the needs and interests of each student.
Learning as a path to fulfillment
Success in school isn't just defined by grade level achievement, however. Learning should empower a student to discover, develop, and apply their gifts to the world around them — for their own fulfillment as well as for the good of others.
Of course, this approach to learning is a lifelong endeavor, and the years in school should only be the start of that journey.
That's why Acton Academy, a network of private microschools which has received funding from Stand Together Trust, makes starting this lifelong journey of learning its number one goal.
As Acton's co-founder, Laura Sandfer, explains, "By using the Hero's Journey as the ultimate metaphor for life, we invite children on an adventure to find their gifts, fight their inner monsters of resistance and distraction, and discover true treasure at the end: a calling that meets a burning need in the world."
In other words, students are equipped to understand that they have agency in their lives, that the choices they make better their lives and the lives of others around them.
And isn't that the whole point of education? To help students develop into contributing citizens in society.
In a diverse society, microschools are showcasing the good that can come for all of us when the focus is on the uniqueness of each individual.
And this is just a window into a much larger movement that is transforming education, which is why Stand Together Trust will be continuing its focus on microschools in the coming months. Because to quote J.D. Tuccille, contributing editor at Reason, "The future of education may well be small, in a very big way."